GUSTAV'S PLACE FULL WEEK OFFER
Perfect Days
One week of pure relaxation & adventures! All Inclusive:
Accommodation, breakfast, dinner, all excursions and fees
Day 1: Arrival day: Welcome drinks
Day 2: Trip to magnificent Sablayn Caves by walking through a jungle
Day 3: Relax day at the Resort: Massage, Manicure. Pedicure for free
Day 4: Day trip to Libuao Lake, Siburan River, Panikian Lake & Aruyan Falls
Day 5: Visit Sablayn Market &

Parola Park
If you want, take a ride with the Zipline to South Pandan Island (not included)
Day 6: Picnic & sunset at Pandan Island: Enjoy this tropical paradise!
Day 7: Departure day, farewell drinks
Note: Available from 10/13/2023. Drinks are not
included in the flat rate.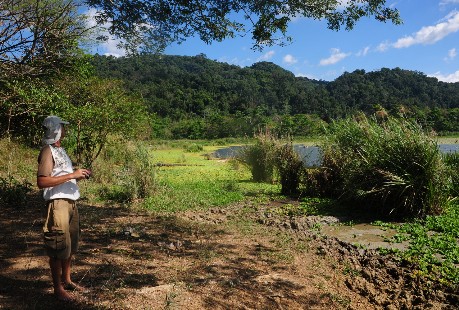 We walk through a jungle landscape along the mountains, then we explore the caves.
Located In the middle of a tropical rain forest, Lake Libuao is fully covered with water lilies.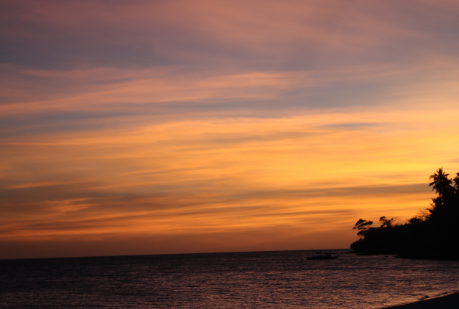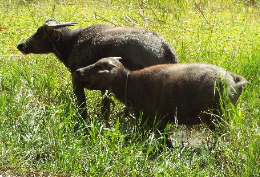 Enjoy a picnic on Pandan Island Beach
and experience a magnificent sunset!
The famous Tamaraw Buffalo's are endemic to the island of Mindoro in the Philippines,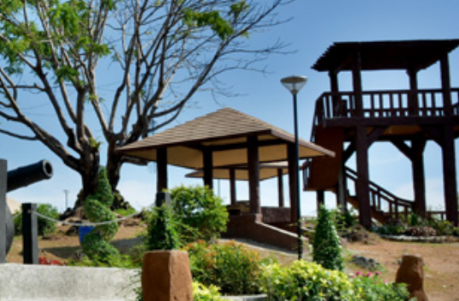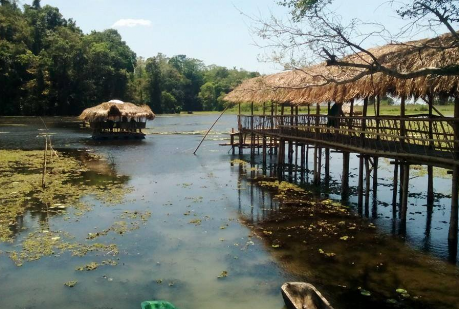 Located in a rain forest, you will experience Aruyan Falls with its clear, cold water,
The wonderful Siburan River Park features Bali- inspired instagrammble spots.
Parola Park is a beautiful place to relax and see the scenic view of Mindoro.
Panikian Lake has nipa huts & is ideal for canoeing, fishing, and bird/bat watching.

GUSTAV'S PLACE ROUND TRIPS
Discover the wonders of 100 Islands, the world-famous rice terraces of Banaue or the locations of the movie "Apocalypse Now".
Please note: Named round trips are offered by an external operator; tours only take place from 5 guests, registration 2 weeks in advance.
The duration of the tours depends on the destination.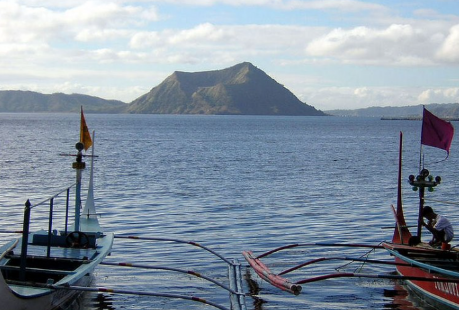 The volcano is located in the Taal Lake, just getting to the crater is part of the adventure.
The Chocolate Hills are the main attraction of the island of Bohol
with more than 1200 hills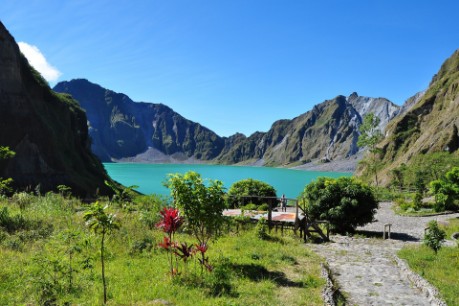 Angeles City, Mt. Pinatubo: S

pectacular volcanic landscapes and natural wonders.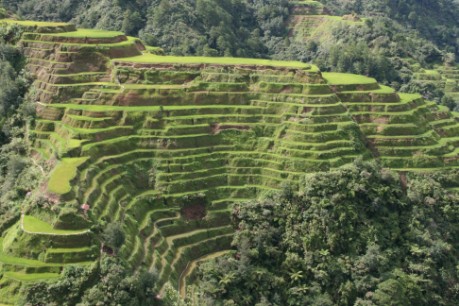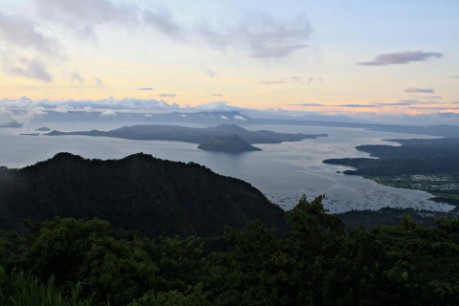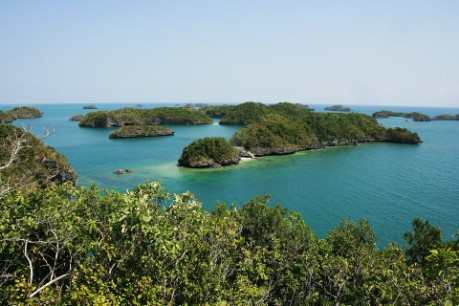 The Banaue rice terraces are world famous and an UNESCO World Heritage Site.
Lake Volcano, Hamilo Coast, Pagsanjan Waterfall, Locations "Apocalypse Now".
National park
&
monument, unique on earth! Located in Alaminos, Northern Philippines.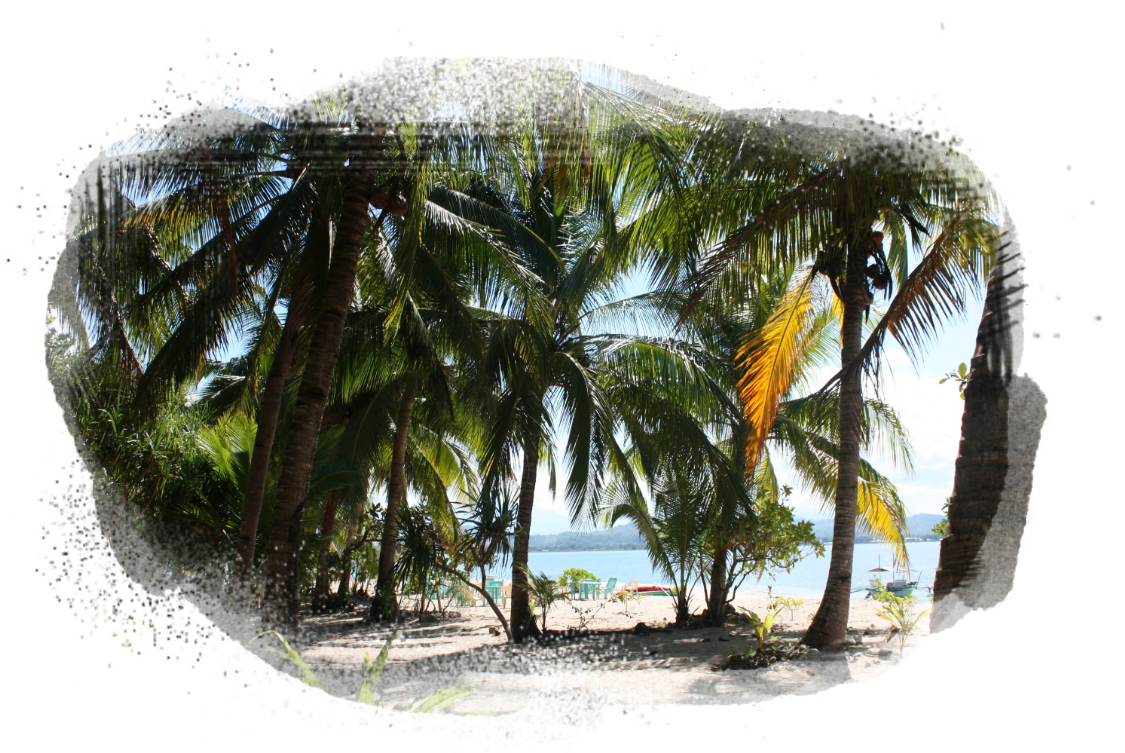 Go for a dive or snorkeling trip to worlds famous Apo Reef, visit Pandan Island, the Market of Sablayan or the Dugoy Festival.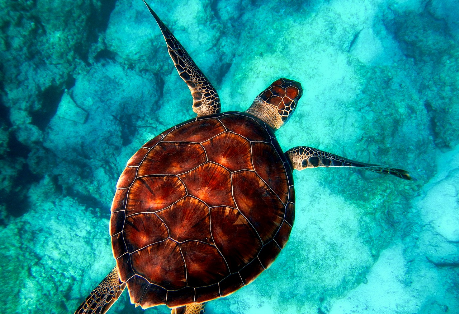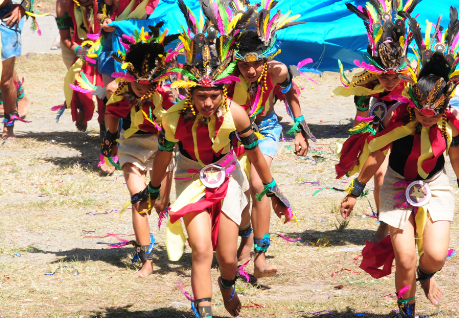 The Festival is a celebration of the Dugoy Spirit between various cultures.
Close to Gustavs Place you may visit the tropical island paradise of Pandan Island.
FRESH FISH & TROPICAL FRUIT
You can buy fresh fish, tropical fruit and organic vegetables at the market in Sablayan.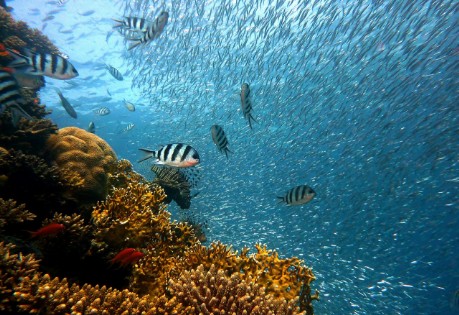 Apo Reef, the world's second largest reef and one of most interesting reefs in the world.